---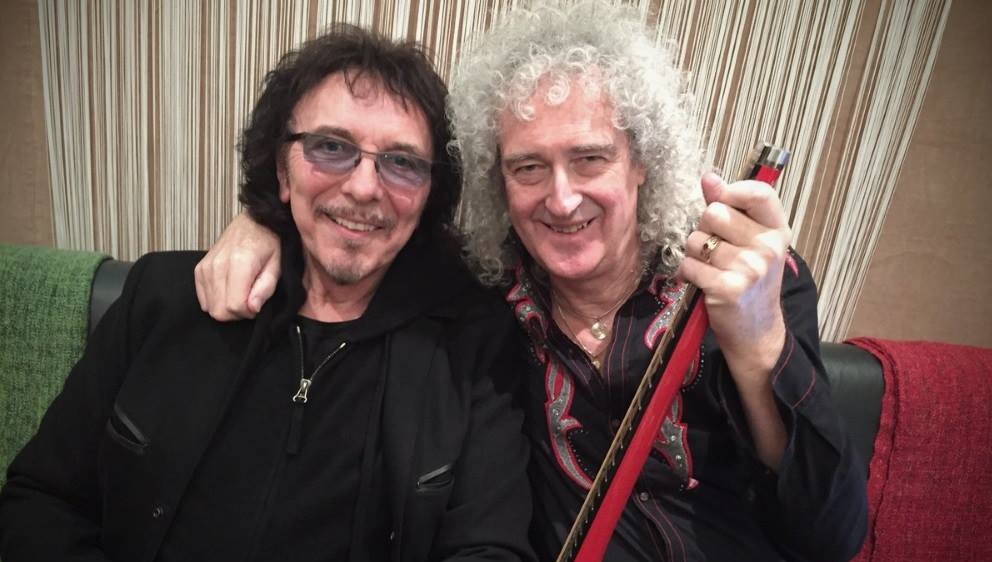 Black Sabbath legend Tony Iommi opens up on his desire to collaborate with Queen guitarist Brian May in exclusive Classic Rock interview
Black Sabbath guitarist Tony Iommi has spoken exclusively to Classic Rock about the prospect of resurrecting his long-discussed collaboration with his good friend Brian May, from Queen.
Iommi recalled May being impressed upon hearing some of his stockpiled riffs. "We may well find some way of working together on them," Iommi said at the time. Back in 2013, Iommi told the Birmingham Mail that May, a close friend since the early 1970s, had visited him at his home in the Warwickshire village of Lapworth after the Sabbath guitarist was diagnosed with lymphoma
I played him some of the stuff I'd got, and he said, 'Oh, great, you've gotta do something with this,' and we've talked about it on and off. It would be nice, one day, to do that. "We've talked about it for years, we really have," says Iommi, "and the pandemic smacked everything up.
---